On Sale
MINA M LED Lamp
Design by: Manuela Simonelli & Andrea Quaglio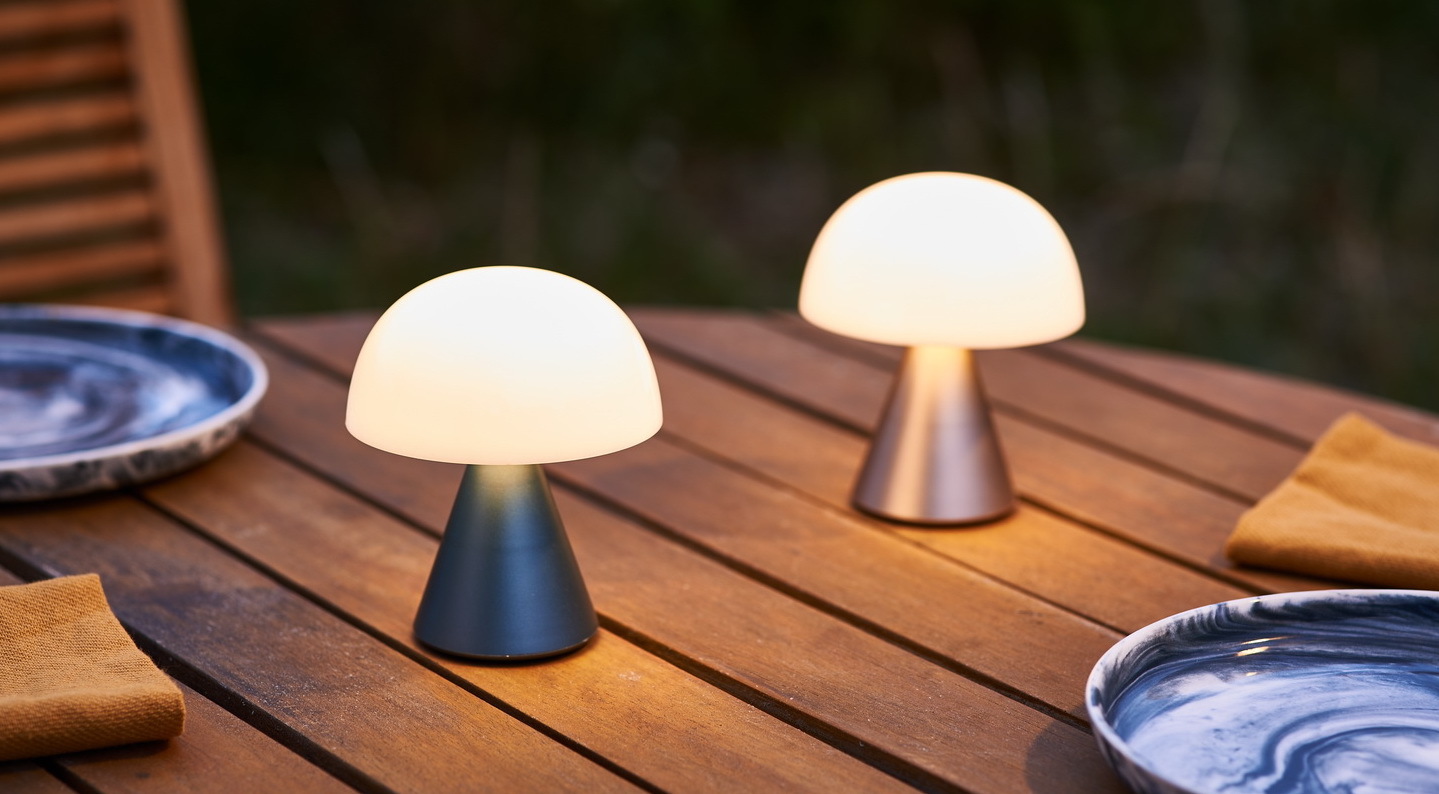 A LIGHT THAT INSPIRES
With its compact size, modern design, and water-resistant casing, the Mina M is the perfect way to inspire any space, indoor and out.
WIDE COLOR RANGE
Mina M brings an impressive 9 LED light color range to your bedside, workspace, or patio. The color change and dimming function are all controlled by a press down feature on the top of the light. Designed with a IPX4 water-resistant casing, means that it's okay if your Mina M is left outside in a little rain.
WATER-RESISTANT
Designed with an IPX4 water-resistant casing, means that it's okay if your Mina M is left outside in a little rain.
CABLE FREE CHARGING
Mina M is rechargeable using any Qi-enabled wireless charging station. You can also charge Mina M by using a USB-C charging cable.
24H OF LIGHT
The Mina M has up to 24h of battery life from a single charge, making it the perfect companion all day and night.


BEAUTIFUL FINISH
LEXON's designers have crafted a sleek, statement-making aluminum base available in six colors. Try multiple to create your own cozy or fun atmosphere.
Medium portable LED lamp

9 LED colors

Push activation light

Dimmer

IPX4 water-resistant

Battery life: up to 24h (tested at 75% brightness, 22°C ambient indoor temperature)

Rechargeable via USB-C (cable included) or wirelessly
30 YEARS OF DESIGN

Since its creation in 1991 by René Adda, Lexon has relentlessly pushed the limits and created a difference in the world of design while remaining true to its commitment to make small objects useful, beautiful, innovative and affordable. Whether in electronics, audio, travel accessories, office or leisure, Lexon has established a special relationship with creativity and partnered with the best designers around the world to create timeless collections of lifestyle products.
AN INTERNATIONAL PRESENCE
Present in more than 90 countries, the French brand promotes and democratizes its philosophy through more than 6000 points of sale. Some of his iconic objects are featured in the permanent collection of the world's greatest museums, such as New York's MoMA and the Pompidou Center in Paris. The most prestigious design boutiques and department stores such as the Louis Vuitton Foundation, Galeries Lafayette, BHV, Le Bon Marché and the MoMA Design store confirm the brand's strong retail presence.
GLOBALLY RECOGNIZED

Having received more than 180 international design awards such as the Red Dot, the iF Design Award, the German Design Award and the China Good Design Award, Lexon has become a must-have brand recognized all around the world. Awarded by international juries, these prizes highlight Lexon's qualitative requirements and leadership in terms of design.
Expected Delivery:
Decoration:
Product decoration is included in the purchase price. Decoration type will be determined in the proofing process once we receive your art/logo and the best method(s) will be chosen at that time.