On Sale
MINO+ Bluetooth Speaker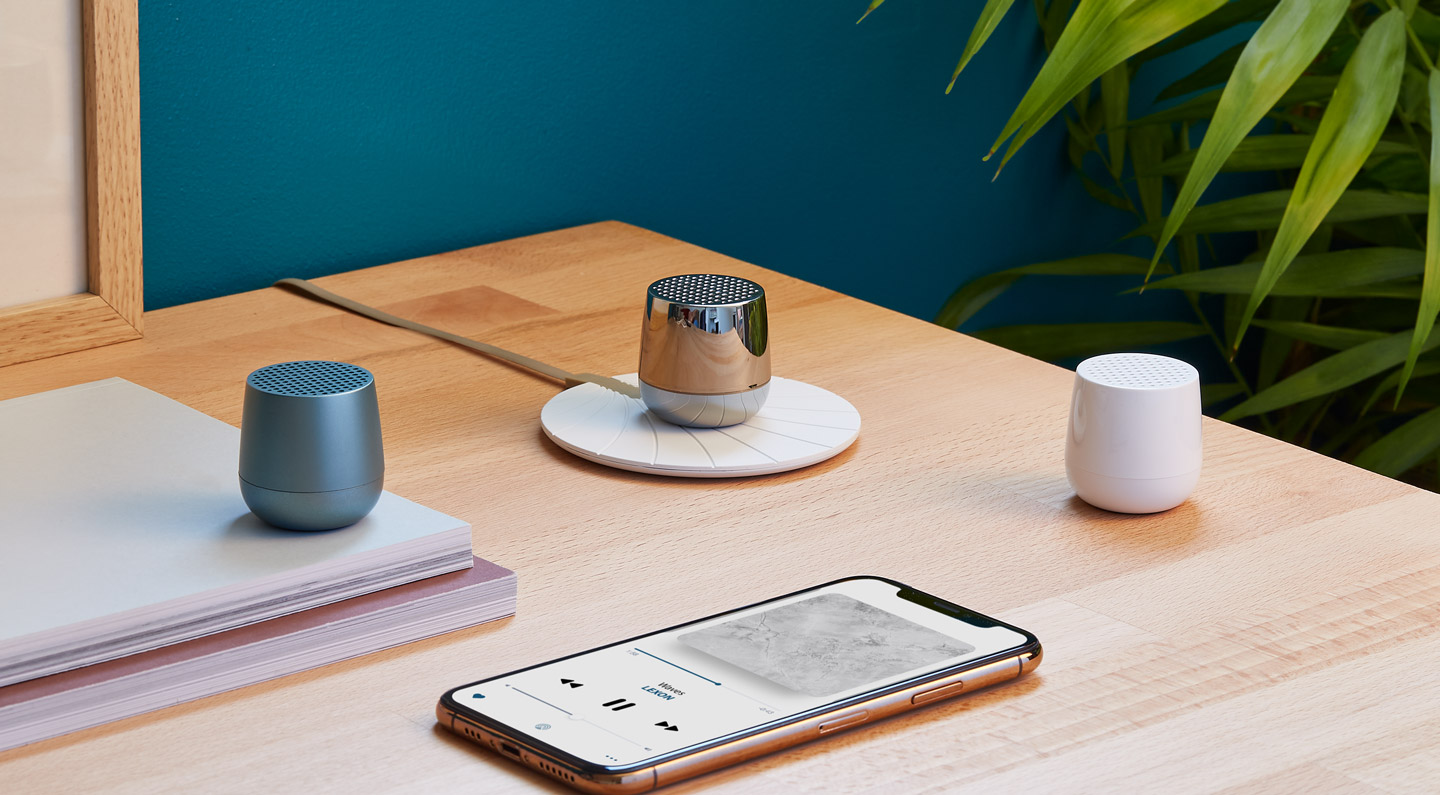 Design by: Manuela Simonelli & Andrea Quaglio

SMALL YET SO POWERFUL
This mini portable Bluetooth® speaker fits in the palm of your hand to deliver an impressive 3W sound quality. The upgraded version of our best-selling mini Bluetooth speaker, now wirelessly rechargeable and comes in brand new finishings!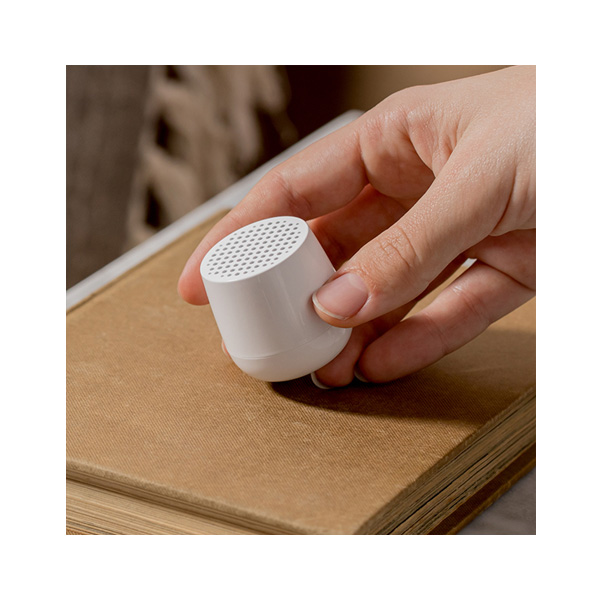 WIRELESSLY RECHARGEABLE
Mino+ offers two charging methods: wirelessly with any Qi-enabled charging pad or via its USB-C port. You will no longer worry about running out of battery while enjoying your favorite tracks!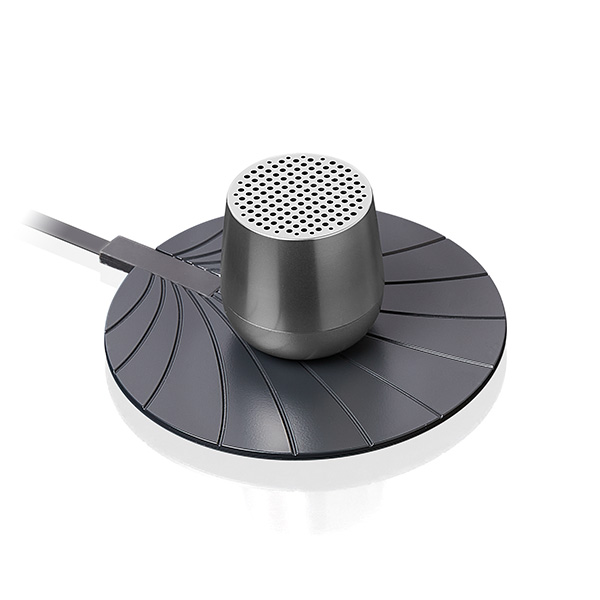 UP TO 3 HOURS OF PLAYTIME
Stream your music from your smartphone or tablet for up to 3 hours! Wondering how to enjoy a continuous listening experience without worrying about the battery level? Simply place Mino+ on a wireless charging station to make it always-on powered.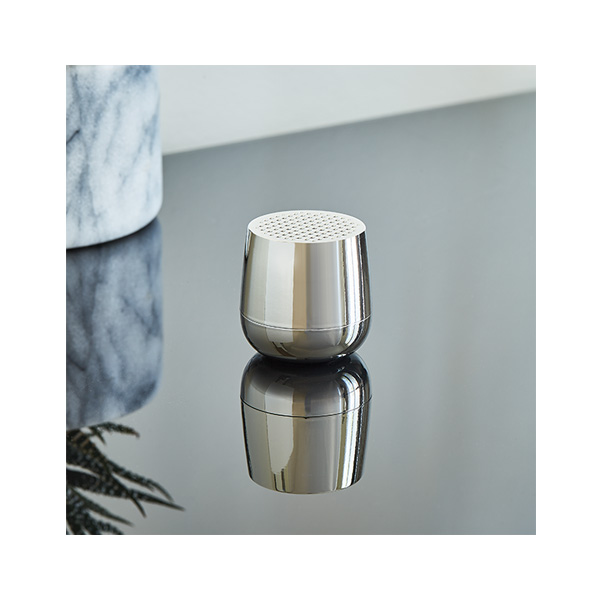 PAIRABLE VIA TWS
Thanks to its built-in TWS technology, you can connect two Mino+ together and double the pleasure with an immersive stereo sound.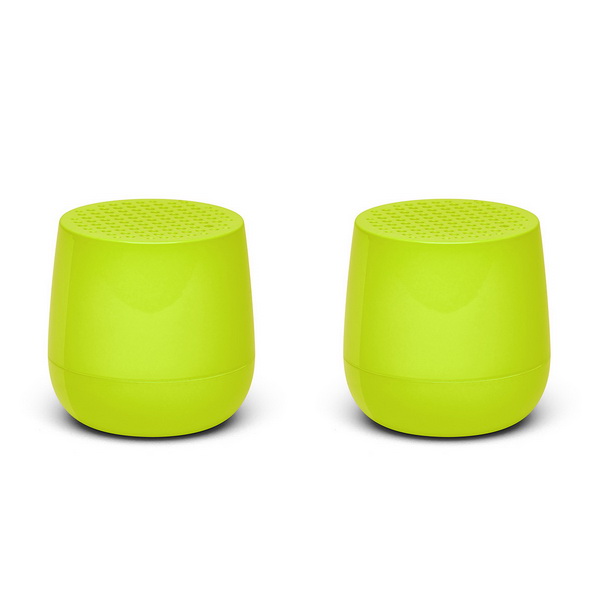 HANDS FREE & SELFIE REMOTE
Mino+ comes with a discreet press button, located under the device, which allows you to use the remote selfie control function and make hands-free calls.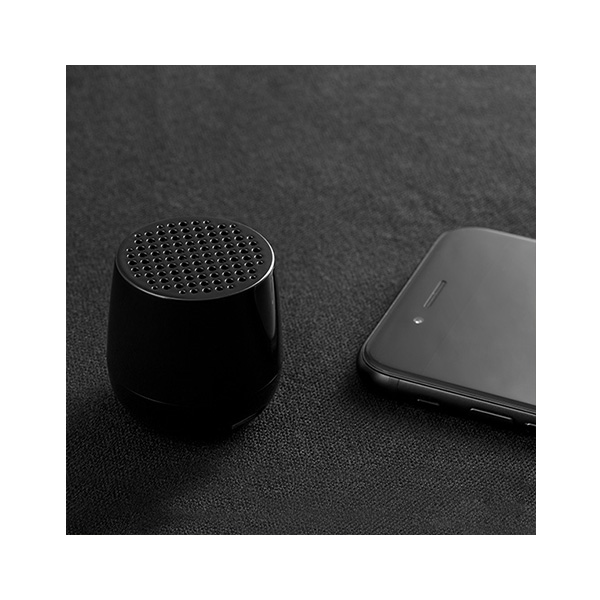 STYLISH DESIGN
Bold and fun, Mino+ Glossy is definitely the perfect choice for those looking for vibrant shades!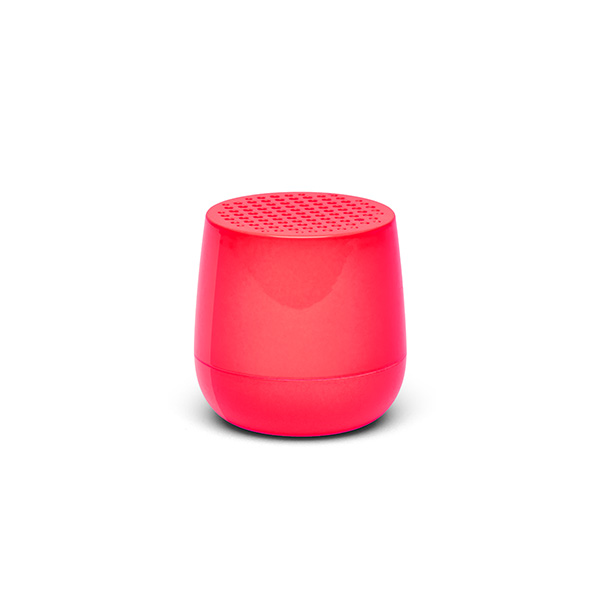 Stream your music from your smartphone or tablet for up to three hours thanks to its built-in battery that is easily rechargeable via Micro-USB.
Mini rechargeable Bluetooth speaker 3W

Bluetooth 4.1 "Hands-free" micro Selfie function (trigger remote)

Autonomy: 2 h Charging time: 1 h Power supply: on USB plug (included)

Weight: 54 g
Size (cm) : 3,7 x 3,7 x 3,2 cm
30 YEARS OF DESIGN

Since its creation in 1991 by René Adda, Lexon has relentlessly pushed the limits and created a difference in the world of design while remaining true to its commitment to make small objects useful, beautiful, innovative and affordable. Whether in electronics, audio, travel accessories, office or leisure, Lexon has established a special relationship with creativity and partnered with the best designers around the world to create timeless collections of lifestyle products.
AN INTERNATIONAL PRESENCE
Present in more than 90 countries, the French brand promotes and democratizes its philosophy through more than 6000 points of sale. Some of his iconic objects are featured in the permanent collection of the world's greatest museums, such as New York's MoMA and the Pompidou Center in Paris. The most prestigious design boutiques and department stores such as the Louis Vuitton Foundation, Galeries Lafayette, BHV, Le Bon Marché and the MoMA Design store confirm the brand's strong retail presence.
GLOBALLY RECOGNIZED

Having received more than 180 international design awards such as the Red Dot, the iF Design Award, the German Design Award and the China Good Design Award, Lexon has become a must-have brand recognized all around the world. Awarded by international juries, these prizes highlight Lexon's qualitative requirements and leadership in terms of design.
Expected Delivery:
Decoration:
Product decoration is included in the purchase price. Decoration type will be determined in the proofing process once we receive your art/logo and the best method(s) will be chosen at that time.